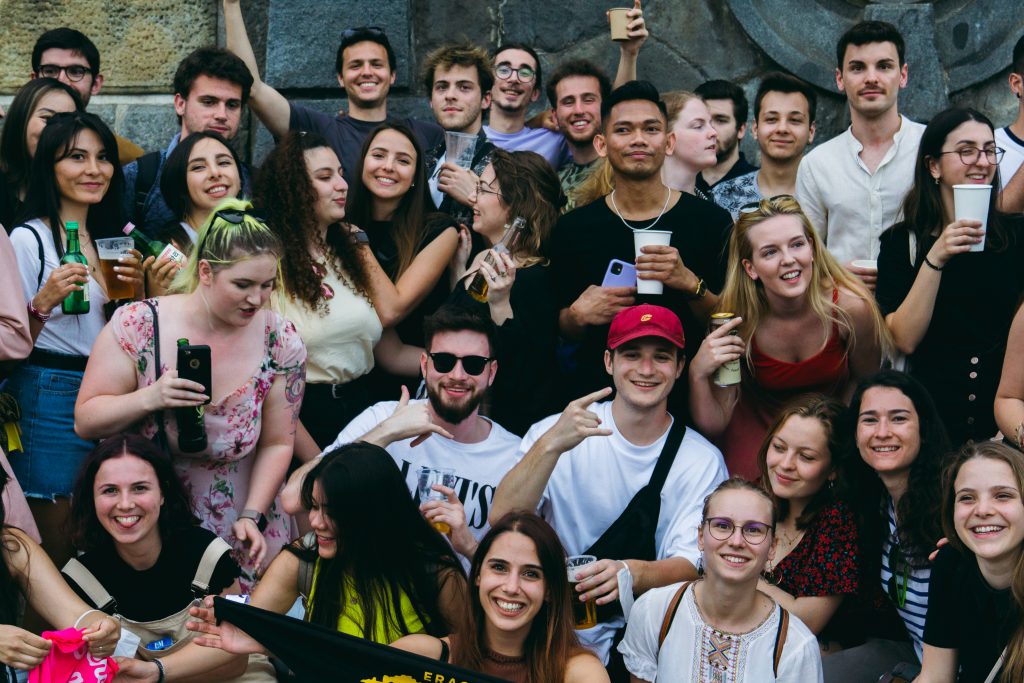 Farewell, Semester; Welcome, Summer!
On Monday, May 11, the riverside hang-out of Náplavka hosted an Erasmus student meet. The semester was drawing close, and the sun warmed up the sky. Dozens of students who braved the lock-down in a foreign country went out to meet and celebrate the coming summer, one another, and life. Groups of relaxing students were mingling with the passers-by, their faces smiling in the evening sun.
The student flag was brought up for a big group photo showing the Erasmus student population in the city hadn't fallen nearly as low as suggested, and that there still are plenty of young people out to socialize. Traditionally, the group was diverse, with many individuals of different origins brought together, it will soon be time to head back to their homes. It was a time to reflect, recount, and to think of how to stay in touch with their fellow students.
This Erasmus in Prague event was curated by Art Urban Prague and supported by Warehouse Entertainment bringing a serious beer-pong table, where the students tested their mettle. Even chillers-by from the ranks of non-students have joined when they saw the lively and energetic group standing over the cups. Communities merged in spirit of free-flowing fun. Festivities carried on until after the sun was down. Then, dancing commenced, energized by ample refreshments at the nearby LAb.
They shared testimonials of their time in lock-down, about their semester abroad, talked about what's next in their lives and their Prague experience with Erasmus. Soon, the semester will be over, the exams finished, after which, upon return to their home countries, the students' memories will have been enriched by at least drops of what summer can be like in Prague, before these trying times. Music was played, beer was ponged, the community was bolstered, and Erasmus in Prague carries on.