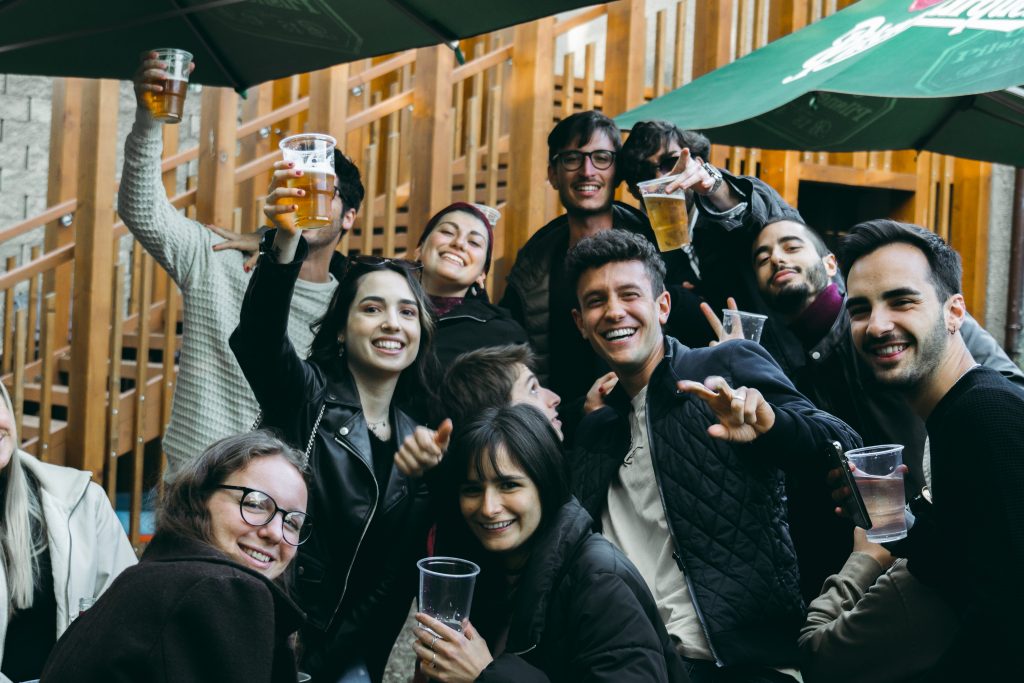 On Saturday, May 23, the Erasmus in Prague week cultminated into a gathering at Střelecký ostrov, an island in the middle of Vltava river, until after dark. The restaurant houses a boat terrace for everybody to get a whiff of coming summer by gathering by the water; music present to dance the dusk away. The sense of community being bolstered by regular events, leisure and entertainment runs easy through a youthful heart.
On Monday, the students were looking for more, and Smíchov's Manifesto market obliged to host. With the exam period wrapping up, the events took a frequent tempo, bringing together the next iteration of new-found community of students. The party carried on until after dark, supported by many talented DJs, including DJ BattleLady. Together for a couple last times, they didn't struggle make up for the stern measures measures imposed by the world over the course of the youth's exploration times.
Hard times bring people closer, and the community of Erasmus in Prague always becomes tight-knit. Prague was a cosmopolitan and social city even during the travel ban and lockdown, so any remaining expats and foreigners were not really as trapped in the unknown as it might have seemed. To the more careful ones, the end of semester and good weather was an inspiration to head out and link back up to exchange stories with their fellow students.
Weeks like the one just passed build up the sense of community, affiliation to those going through similar experiences. Gathering with kindred spirits yields many a positive vibe and we are striving to find such events and activities, which would bolster those vibes. Would more focus on art and culture, for a change, bring even brighter results? There are endless doors to go through as the city's waking up, and we are looking forward to what comes, and to what September inevitably brings.