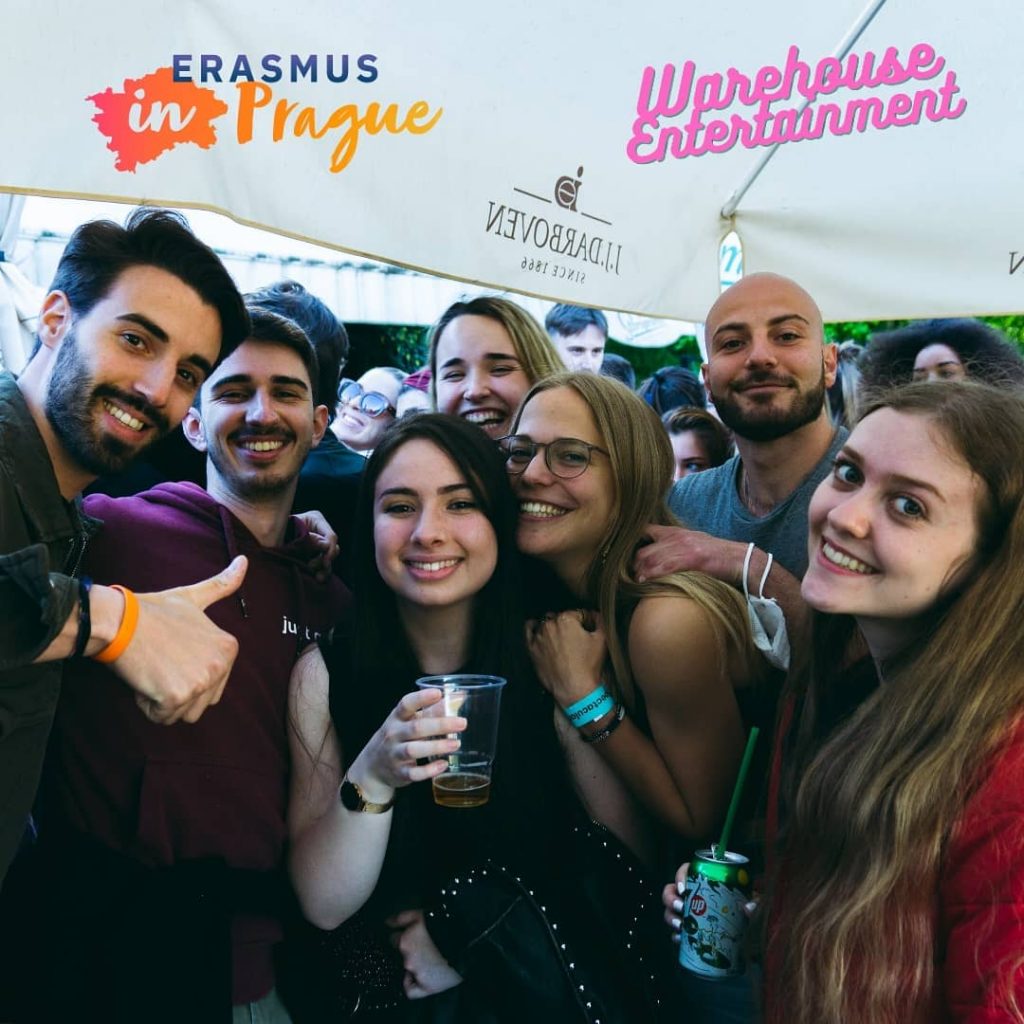 Last week marked the arrival of summer weather, garden bars opened again, and Erasmus in Prague had a secret one. On May 20, under Thursday late afternoon sun, the garden of Storm Club opened up for the partying students. Orange sunscreens and colorful flags gave the garden an impression of a street festival. Such venue, the bar's freshness, chill vibes, and dancing music attracted nearly 300 students over the course of the evening. The venue was struggling to keep at capacity, and not over, while still quenching thirst.
With the semester drawing close to done, returning home looms directly over the students' heads, but with a little sun and live energy of Erasmus in Prague events, some students were postponing their return home to enjoy Prague in a different light too. Prague always had a lot of offer to a tourist, but even more to a student who temporarily became local over the course of their studies.
The atmosphere of neighbouring Vítkov hill and Žižkov porches is one-of-a-kind. Cozy seating in the shade of an alley squeezed between the sloped park and exposed back-facades of old buildings housed enough shade to relax. As dusk approached, music and movement came naturally. The dancing students were entertained by multiple Djs, and the floor was packed. Dancing genres mixed with 2000s classics kept the people moving.
At this time, still, more people were arriving, looking to join the festivities. It was truly a feeling long lost to pandemic complications, a warm welcome to Summer, and an incentive to keep going with Erasmus in Prague, Urban Art Prague, and Warehouse Entertainment until the last remaining students decide it's time for home. After dark, when the party stopped, that decision was largely reluctant, as groups of students small and large leisurely scattered into the surrounding streets.