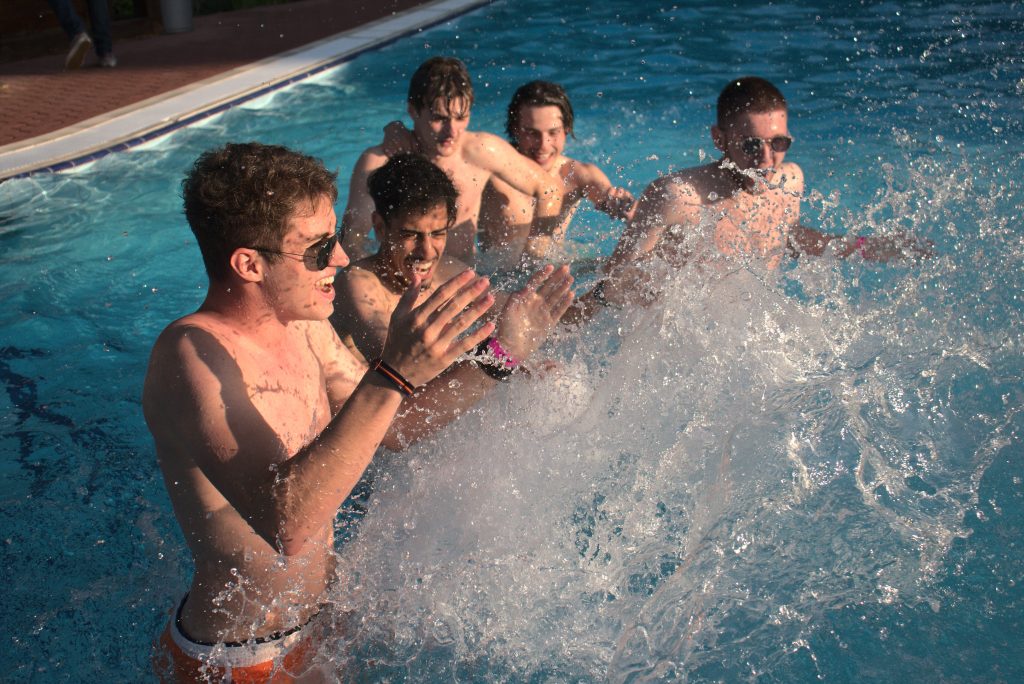 As June hit, the temperatures spun out of chilly, so it was time for Erasmus in Prague to hit the pool, chilling. On June 2, we gathered at Erpet Centrum to get wet. The weather was picked perfectly, and seeminly the whole expat Prague knew it, because people turned out in massive numbers to sample the water, cocktails, music, and activities.
The day started really hot with water immediately splashing with impacts of bodies flung in. A strong sense of community was apparent from the start and all throughout the event – when the music shifted from a water-play complement to full party mode, the group huddled closer to get a move on on the grassy dancefloor.
The more tired students were chilling on ample beach chairs, playing beer pong, or cards, but having a great time regardless. Two bars ensured nobody would go thirsty and the skies stayed clear to facilitate for a great time. It was a very anticipated and welcomed event because of how stark the vibe-change for the better was from the lockdowns.
It really felt like another summer had started, like a leaf was turned over and the other page bursted out with open air, water splashes, delicious cocktails, booming music, and partying students. One thing is for sure: not an inch of grass stayed dry on that day.