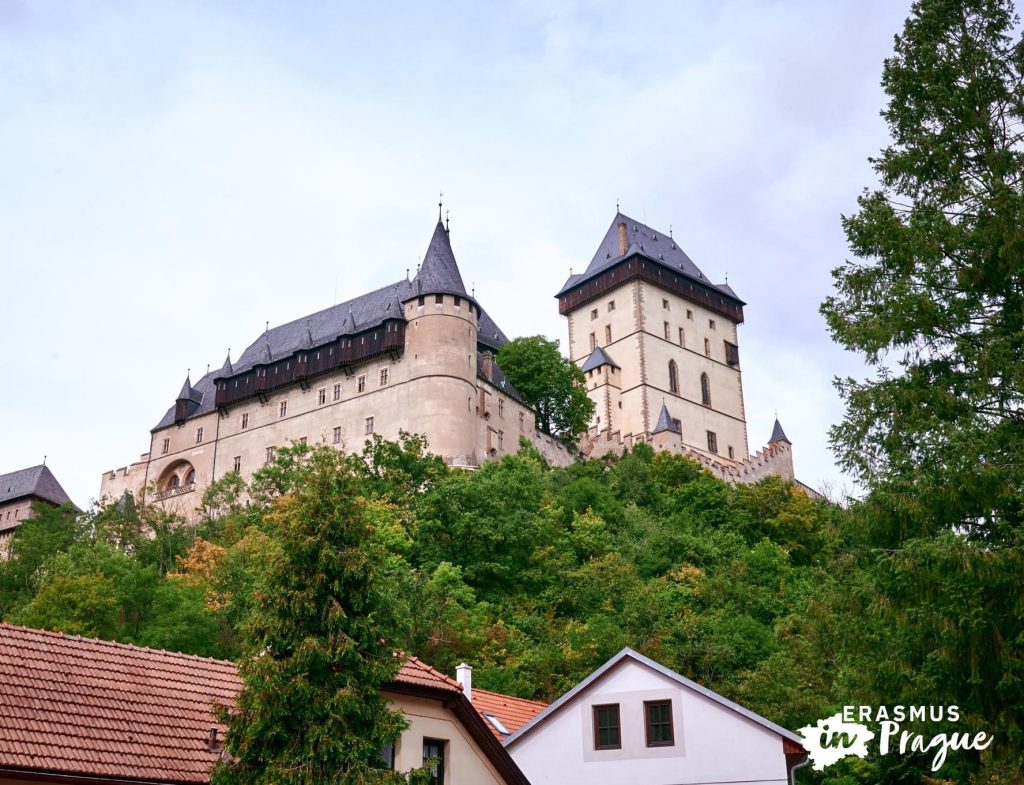 Traveling Near Prague: Czech Paradise, Kutná Hora and Karlštejn
Prague, the main city of the Czech Republic, is famous for its history and beautiful buildings. But if you want a break from the busy city, there are great places nearby. Let's look at three of them: Czech Paradise, Kutná Hora, and Karlštejn. They all have history, nature, and fun things to do.
Czech Paradise –
About 90 kilometers to the north of Prague is a place called Czech Paradise. It's really beautiful with amazing views and special rocks. People who like hiking, climbing, and nature love it here. Here are some cool things to see in Czech Paradise:
Prachov Rocks: These towering sandstone formations are a paradise for rock climbers and provide awe-inspiring views for hikers. The labyrinth of narrow paths between the rocks will make you feel like you're in a fairytale.

Hruboskalsko: There are old castle ruins on big rocks. The views from there are amazing!

Bohemian Paradise Geopark: This place has special rocks and caves. One famous spot is Prachovské skály, which looks like a big outdoor theater.
Kutná Hora –
Kutná Hora, a UNESCO World Heritage Site, is a historical town located approximately 70 kilometers east of Prague. It's famous for its stunning Gothic architecture and a darkly intriguing history tied to silver mining. Key attractions include:
Sedlec Ossuary (Kostnice Sedlec): This eerie yet fascinating ossuary is adorned with the bones of thousands of people, arranged in intricate patterns. It's a unique and slightly macabre experience.

St. Barbara's Church: A masterpiece of Gothic architecture, this cathedral is dedicated to the patron saint of miners and showcases stunning stained glass windows and impressive vaulting.

Hrádek: Explore this charming, fairy-tale-like castle that overlooks Kutná Hora, offering stunning views of the town and surrounding countryside.
Karlštejn Castle –
Located just 40 kilometers southwest of Prague, Karlštejn Castle is one of the most iconic fortresses in the Czech Republic. It's a perfect destination for history buffs and lovers of medieval architecture. Highlights include:
Karlštejn Castle: Explore the imposing Gothic castle, once home to Emperor Charles IV's treasures and relics. The castle's interior, with its richly decorated Chapel of the Holy Cross, is a sight to behold.

Karlštejn Village: Enjoy a leisurely stroll through the charming village of Karlštejn, which boasts picturesque streets and lovely shops and cafes.