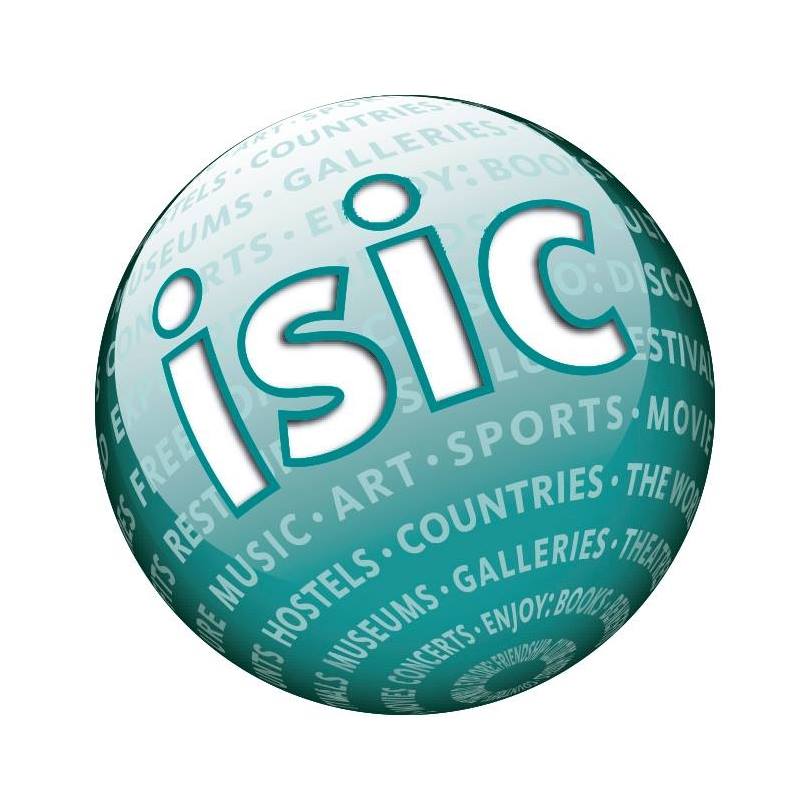 ISIC CARD: DISCOUNTS AND BENEFITS.
The International Student Identity Card (ISIC) is the only internationally recognized proof of full-time student status issued in close to 130 countries.
The card allows you to prove your student status worldwide, as well as gain access to over 150,000 discounts and benefits. It is endorsed by organizations such as UNESCO, the European Council on Culture and the Andean Community of Nations. Additionally the card is recognized by universities, academic institutions, student organizations, national governments, and ministries of education around the world.
The ISIC is available to full time students at school, college, or university, aged 12 years and above. There is no upper age limit. You can order your card online, at your school or by visiting your nearest ISIC issuing office.
Globally recognized proof of student status.
Card holders can use number of discounts all over the world. ISIC is valid in over 130 countries, allowing access to more than 135.000 discount locations globally including thousands of discounts in the Czech Republic.
Recognized as a proof of study in Czech public transport.
By downloading the APP, you will gain access to a digital ISIC and can have all its benefits always at hand.
      ISIC card discounts in Czech Republic.
   The ISIC card gives more than 600 discounts in 18 categories such as:
Сellular communication (Vodafon)
Pharmacies (25% discount on Dr.Max products in e-shop drmax.cz.)
Food and drinks (McDonalds, UGO, Vaiano, Bageterie Boulevard, KFC, Burger King)
Sport (Form Factory fitness center: 400 CZK discount every month)
Clothes (Levi's: 10% discount on stylish Levi´s clothing.)
Transport (Regio jet, litacka, Emirates).
Moreover you can always view the full list on the official website or in the app. You will be able to enter your card details into the application and you will not have to carry it with you during your stay in Prague.
      Theaters and Museums:
Prague is full of historical and cultural attractions that every student or tourist should visit. Therefore the ISIC card gives you the opportunity to have a discount not only on cultural events in Prague, but also on other cities of the Czech Republic. For example, you can get a discount when visiting the National Museum and the National Technical Museum in Prague.
     Information:
Website: https://www.isic.cz (available in English and Czech language)
Phone number: 226 222 333
Email address: info@isic.cz
Office address: Na Maninách 20, 170 00 Praha 7-Holešovice
Office Hours: Po- Pa / 8:00 – 17:00