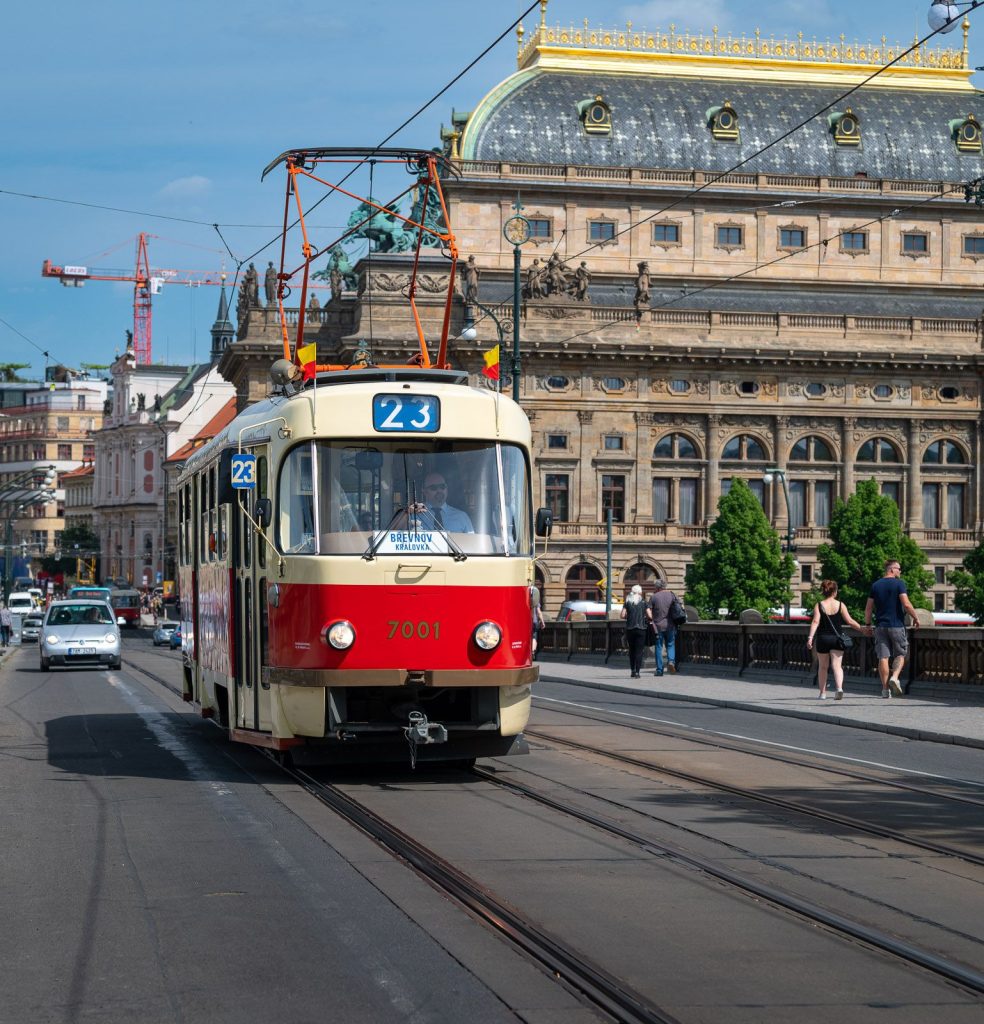 Navigating Prague's Public Transportation
When you're in Prague, moving around the city is easy with its public transportation system. Trams, buses, and the metro are your friends for exploring.
Metro:
Prague's metro has three lines: Green, Yellow, and Red. They go all over the city. Check the metro map, buy a ticket, and find the closest station to where you want to go.
Trams:
Trams are like a sightseeing ride. They take you to cool places and big sights. 
If you're looking to enjoy a scenic tram ride that offers great sights of Prague, consider taking Tram Line 22. Some highlights you can expect to see along Tram 22's route include: Prague Castle, Charles Bridge, Old Town Square, National Theater, Kampa Island, Petřín Hill.
Buses:
Buses are great for places the metro and tram don't reach. One of the most important places where you can easily get by bus is the airport. You can use line 119, 100 and 191 during the day and 910, 907 during the night. 
Night Moves:
Public transport doesn't sleep! You can use trams and buses 24 hours a day and easily get where you need.However, the metro is open from 5 am to 12 pm.
Apps, Tickets and Passes: 
The application "pid lítačka" will help you to purchase both a single ticket and a pass for a month, 3 months, six months and a year. You can also buy a student discounted pass there.
Another important application is "Pubtran" where you can see which transport it will be more convenient for you to get to your destination and see if there are delays.