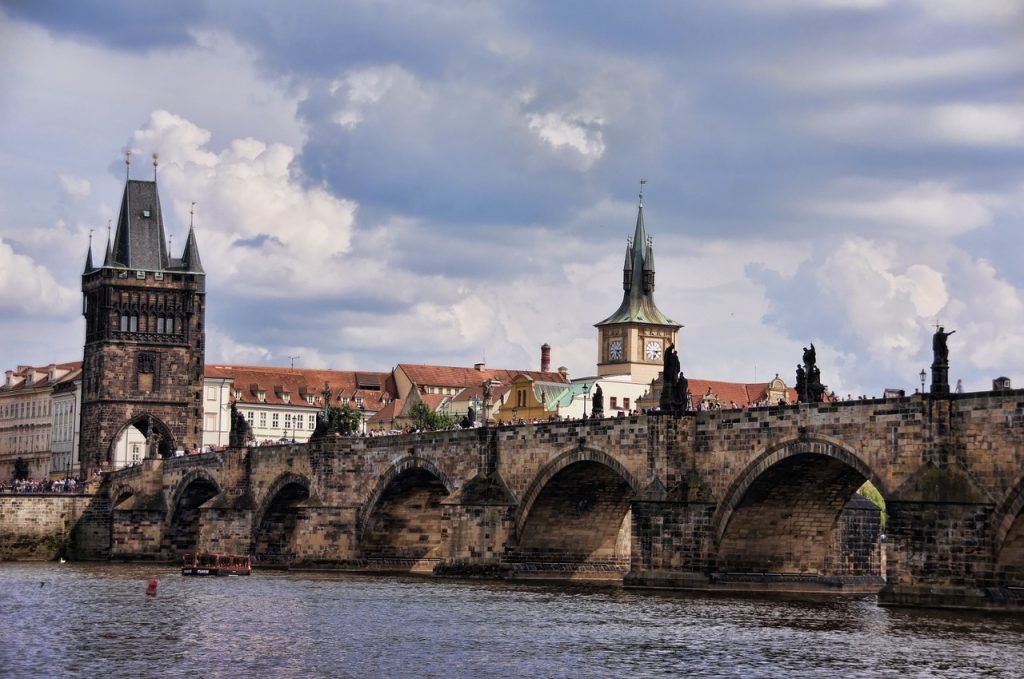 Discovering Prague's Famous Charles Bridge
When it comes to Prague's most loved landmarks, the Charles Bridge steals the show. Stretching over the pretty Vltava River, this old stone bridge is a fascinating masterpiece that connects the Old Town and Malá Strana neighborhoods. As you step onto its ancient cobblestones, you embark on a journey through centuries of rich history and cultural importance.
History:
Built during the 14th century, the Charles Bridge has seen many events, and its famous shape has become a symbol of Prague. With its 16 arches and 30 statues of saints, the bridge looks grand and carries religious meaning.
The bridge's statues have interesting stories to tell. Each saint's figure has a unique tale, and learning about them makes your visit more special.
Throughout history, the Charles Bridge has been through wars, floods, and repairs, but it stays strong, showing how Prague has endured tough times. Nowadays, it represents the city's heritage and attracts millions of visitors.
From Sunrise to Sunset:
As you walk along the bridge, you'll enjoy the busy atmosphere as locals and tourists pass by. Musicians play music, artists show their art, and people sell souvenirs, adding lively colors to the scene.
From morning to evening, the Charles Bridge offers different experiences. Early morning gives you peaceful views of Prague's skyline as the sun rises. During the day, the bridge is full of activity, showing you Prague's culture and charm.
To truly enjoy the bridge, try visiting during sunrise or sunset. The soft golden colors around the historic buildings create a beautiful sight you'll remember.
Old Town side:
When you come from the Old Town side, you'll see the Old Town Bridge Tower, a pretty Gothic gate that welcomes you to the bridge. The tower's details and history make it interesting for history lovers and photographers.
In conclusion, the Charles Bridge is not just a bridge, but a living piece of Prague's past and present. Walking on it, you become a part of its history, hearing its stories, and admiring its beauty that has stood the test of time.