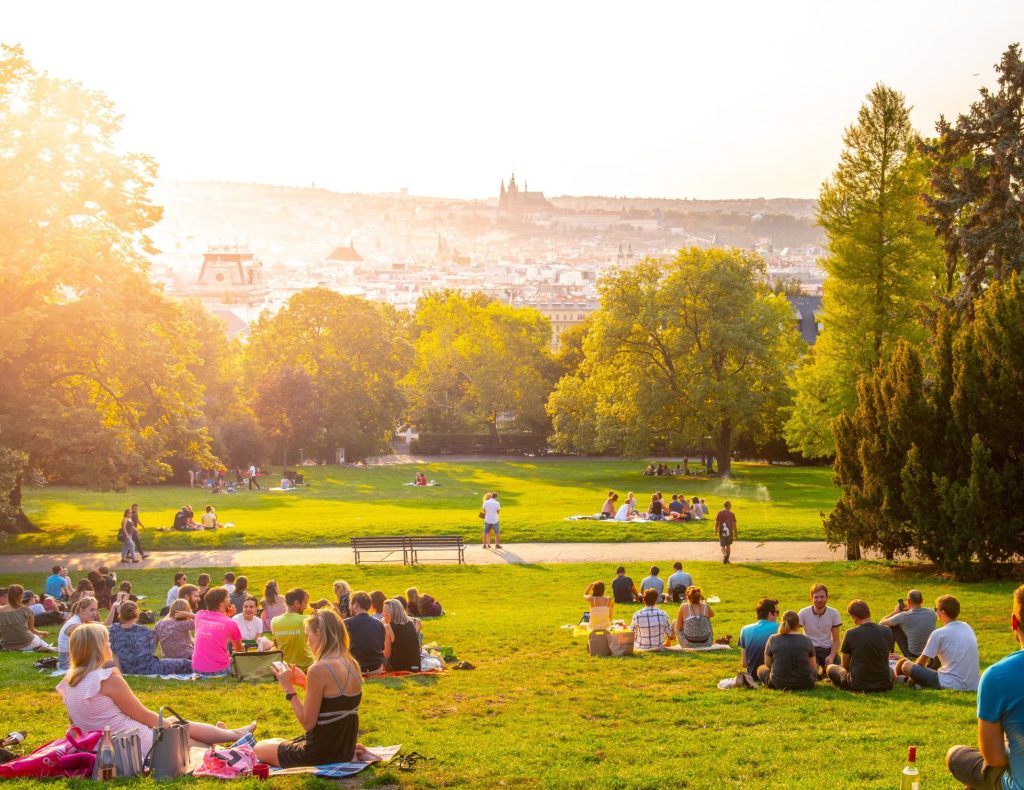 Spring in Prague: best parks to visit
Spring in Prague is a beautiful time of year, as the city awakens from the winter and bursts into bloom.
Prague is home to many gorgeous parks, each with its own unique features and attractions. In this article we collected some of the most popular parks in Prague.
Riegrovy Sady
This park in Prague 2 features a large beer garden, playgrounds, and a popular outdoor cinema in the summer months. It is also a great spot for panoramic views of the city.
Kampa Park 
Located on an island in the Vltava River, Kampa Park is known for its picturesque views of the Charles Bridge and Prague Castle. It features a large playground, several art installations, and is a popular spot for outdoor concerts and festivals.
Letná Park 
Located on a hill overlooking the Vltava River and the city center, Letná Park offers stunning views of Prague. It is a popular spot for jogging, cycling, and picnicking, and is home to the Prague Metronome, a giant statue that was once a Stalin monument.
Stromovka Park
This large park in Prague 7 is a great place to escape the hustle and bustle of the city. It features walking and cycling paths, playgrounds, ponds, and even a small zoo.
Petrín Hill
Petřín Hill is a popular spot for hiking and picnicking, and is home to several attractions, including the Petřín Tower, a miniature version of the Eiffel Tower, and the Mirror Maze.
These are just a few of the many beautiful parks in Prague. Visitors to the city should also check out other popular parks such as Vítkov Hill, Havlíčkovy Sady, and the Prague Botanical Gardens.
Do not miss the opportunity to enjoy the good weather in the picturesque places of Prague. These parks will be a great place for a meeting with friends, a picnic, a date or a walk.