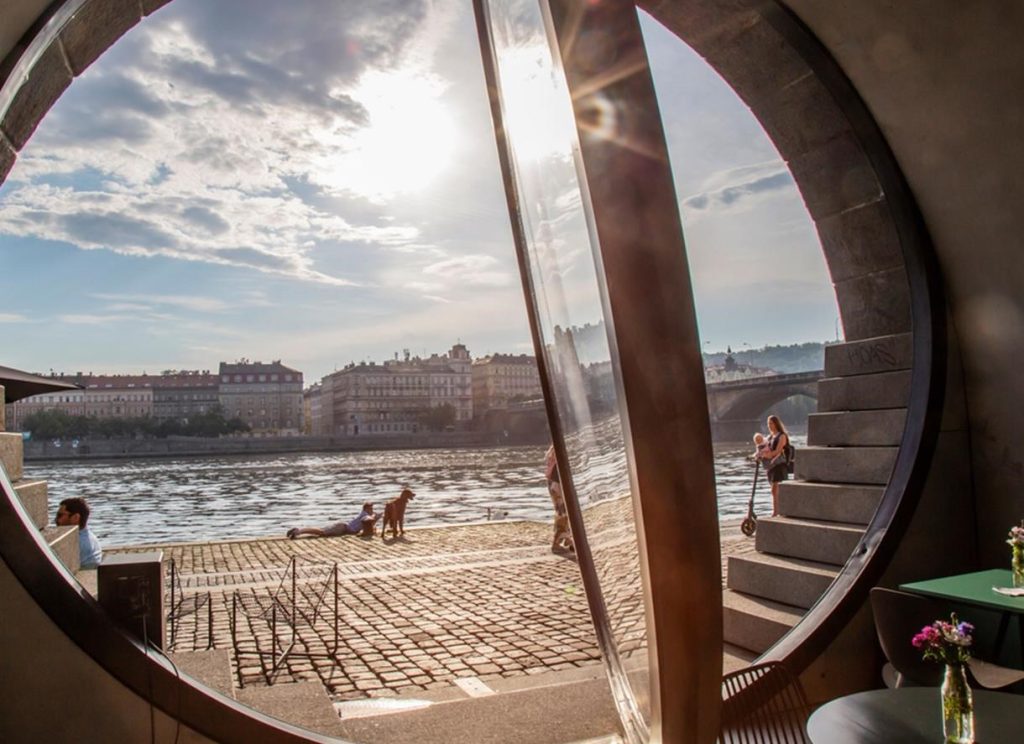 Prague's Riverside Naplavka
Located beside the beautiful Vltava River, Prague's Riverside Naplavka has become a busy place for culture, fun, and community gatherings. This renewed riverfront area offers both locals and tourists a unique experience, where history meets the present, and traditions blend with creativity.
As you walk along the riverside, you'll find many cafes lining the path. Each of them has its own special feeling and offers a breathtaking view of the calm Vltava River. These cafes are a great escape from the busy city, giving visitors a chance to relax and enjoy the peaceful surroundings.
Most of these cafes have comfortable outdoor seating, where you can sip your coffee or tea while watching the river flow gently by. The seating areas are designed to make you feel cozy and welcome, making it a perfect spot to hang out with friends or simply enjoy some quiet time alone.
Boat Rides and River Cruises
To fully appreciate the beauty of Prague's riverside, taking a boat ride or river cruise is a must. Many companies offer tours along the Vltava River, providing visitors with a unique view of the city's famous landmarks. Whether it's a romantic dinner cruise or an informative tour, the river excursions have something for everyone.
Community Events and Festivals
Naplavka is all about community spirit, and that's evident in the various events and festivals held throughout the year. From beer festivals and food fairs to art exhibitions and yoga sessions, there's always something happening on the riverside. These events bring people together and celebrate Prague's culture and heritage.
Sunset place
As the day ends, the Riverside Naplavka in Prague turns into a magical spot to see the sunset. The calm Vltava River mirrors the warm colors of the sky, creating a breathtaking view that amazes both locals and visitors. With illuminated city landmarks in the distance, it's an unforgettable experience and a perfect way to conclude a day in this lovely riverside area.